Castle of Grace "Itedo Oreofe"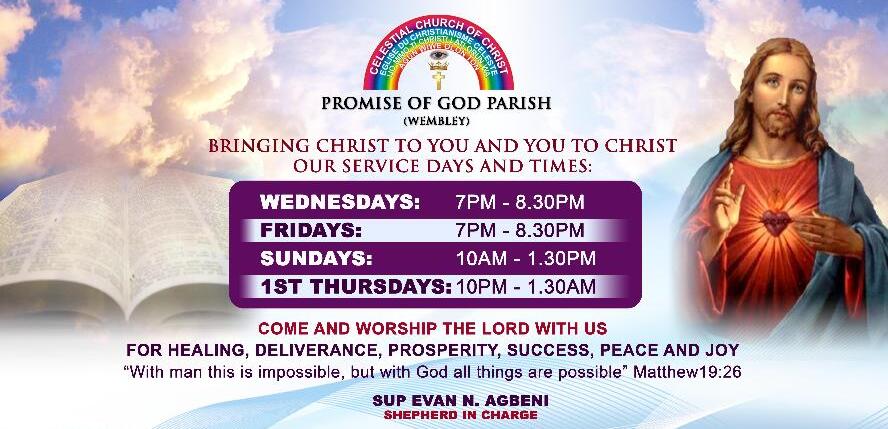 Celestial Church of Christ. Promise of God Parish, Wembley.
Unit 37, Wow Workspaces Ltd, 284 Water Road, Wembley HA0 1HX
Email: info@cccpromiseofgodparish.org
Phone: 07904 670 318
Registered Charity No 1156271
About Us
Promise of God Parish is a branch of the Celestial Church of Christ.
We hold weekly Sunday church services as well as a bible study class.
We welcome you to come and worship with us and strengthen your relationship with God by joining our weekly service or bible study class.
Please check our calendar if you're interested in attending weekly services or community activities.
Whether you're new to the neighbourhood or new to worship, we welcome you with open arms.
Click here to see our service times.
Come and worship the Lord with us!
We are a Christian, family-friendly church located in Wembley (Alperton), London.
Community Activities
Our community reaches out to the needy to give aid and comfort. Food and clothing drives, helping the elderly, and repairing local homeless shelters and schools are just a small part of what we do.
If you know a group that could use our help, drop us a line.
Registered Charity No 1156271

| 07904670318